Joined

Feb 15, 2012
Messages

12,522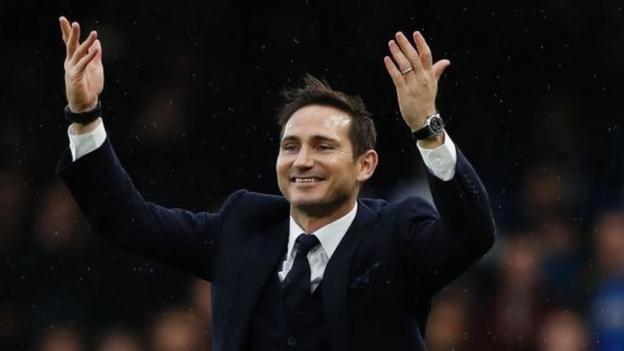 Chelsea would have to pay Derby around £4m in compensation if they appoint club legend Frank Lampard as their new manager.
www.bbc.co.uk
Chelsea are so lucky sometimes they've actually managed to secure compensation for a manager that none of their fans liked in Sarri.
Now Lampard has a tough decision to make this might be the only time this job is available for him he did great work at Derby getting to a playoff final with a young team but a lot of that was down to loan players who probably won't be back next season so likelihood is next season will be much tougher.
Chelsea however have just lost their manager, have also lost their best player, have an owner who's become more distant and apparently is looking to sell the club, fans who now expect success, have a lot of ageing players who run the dressing room and are probably rather resistant to change.
The positive is they have about 100 players on the books and some incredible young talent assuming he brings Jody Morris with him he's got someone who's worked with a lot of these kids in the academy as well as his assistant could they transition the old guard out and bring through the next generation. Expectations from fans will be lower next season because of the off field problems, the owner absolutely loves him, the new sporting director is his mate Petr Cech and he's also Frank Lampard they basically worship the ground the man walks on.
I think for Lampard if the chance is there it is 100% worth the gamble.